Walk-In Interview
Suitable candidates are invited for a walk – in interview for the post of Temporary Demonstrators for the following departments at the Faculty of Health-Care Sciences, Eastern University, Sri Lanka.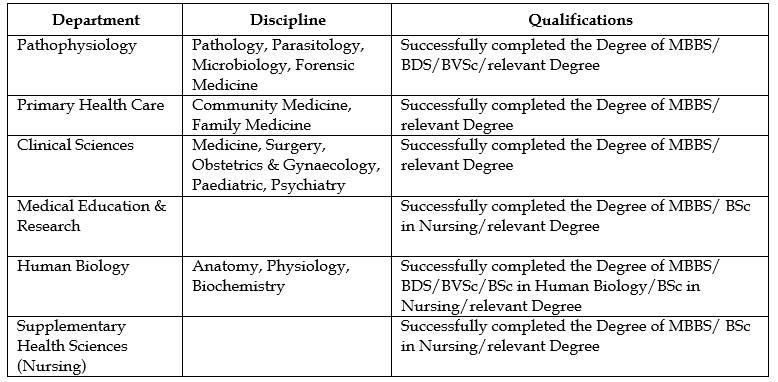 Salary: Rs. 33,100/- p.m. (Fixed). The salary will be modified from 01.01.2019 as Rs. 37,010/- (Fixed) Allowances will also be paid as determined by the UGC.
Those who are interested are hereby requested to attend the interview on 03.07.2018 (Tuesday) at 09.30 a.m in the Board Room, Eastern University, Sri Lanka, Vantharumoolai, Chenkalady with the Curriculum Vitae and originals & certified copies of Educational Certificates, Birth Certificate and other relevant Certificates.
REGISTRAR
EASTERN UNIVERSITY, SRI LANKA,
VANTHARUMOOLAI,
CHENKALADY
21.06.2018