Discussion with Dr.A.U.L.A.Hilmy, Country Director - Exiga Private Limited, Sri Lanka.
admin
Thu, 16/Feb/2023 - 12:27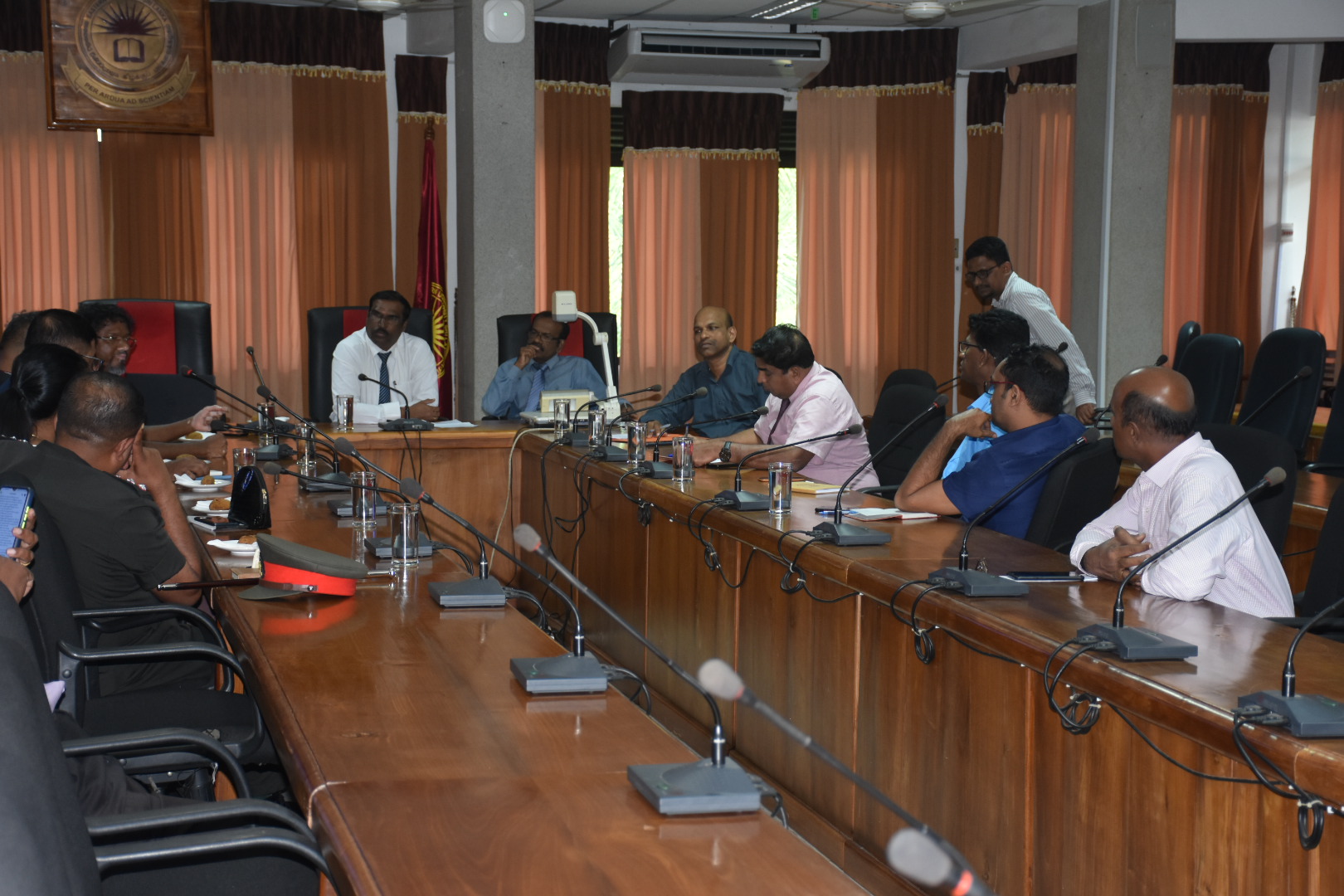 A discussion was held between the Eastern University, Sri Lanka, and officials of the Exiga Private Limited, Sri Lanka on 16.02.2023 at Board Room of the University.
This discussion was conducted on the request of Exiga on "an invitation to be a part of the history creating legacy, enabling the students of Sri Lanka to take on the world on new technology".
On behalf of the University, Vice Chancellor Prof. V.Kanagasingam, Deputy Vice Chancellor Prof. K.E.Karunakaran, Director - Career Guidance Unit Prof. S.Arasaretnam, Coordinator of the Faculty of Graduate Studies Dr. K.Premakumar, Bursar Mr. M.M.M.Farees, Centre for Industry and Community Linkages Director Dr. K.Arulanandem, and Country Director Dr. A.U.L.A Himy, Managing Director Mr. Ravi Golla, Regional Director Mr. Felix Mohan. K, Director Marketing Ms. Thilini De Silva of the Exiga Private Limited were presented in this event.
It was discussed on enablers and influences of the Web 3.0 and Block Chain industry, plans to be contributing and strengthening the Sri Lankan intellectual student community to take on the evolving Tech World.