The Centre for Information and Communication Technology (CICT) was established at Eastern University in 2003. CICT conducts various courses in computer science and information technology for internal and external students of all the faculties of the university. In addition, the centre conducts certificate courses during the weekend and vacations for school leavers and government officers. CICT is to provide unlimited laboratory facilities to the students by opening the centre 8.00 AM to 8.00 PM. In addition to the course work, the students also use the centre to browse and access the learning materials on the World Wide Web and use the electronic mailing facilities. The centre also maintains the university website, mail Server, and university intranet while functioning as the sole service provider on internet and networking, Hardware and all IT related issues to all the campus, faculties, departments, branches and units of the university.
Director's Message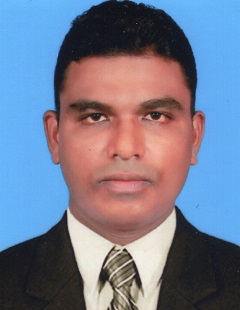 Tremendous development in information technology is changing the way of our day to day lives. Information technology is an essential part of our life. Information technology is an increasingly vital element of the learning, teaching, research, and business in higher education today. Information technology can increase professional development activities, enhance students, faculty and staff experience, simplify communication and collaboration, add positive effects on the instructional process, empower our daily lives, and inspire us to innovate.

In this sense, the role of CICT at EUSL is very important; CICT manages the IT infrastructure of the University and provides a range of IT-related facilities and services to the staff and the students such as the university Website, esn-mail, Internet, IT labs for all faculties, computer maintenance, university Wi-Fi, and intranet.
CICT endeavours to provide the best professional opportunities to our students and look forward to their bright future. We as a team resolve to take the Centre to heights of success and glory and prepare for the forthcoming challenges. With best wishes to all the students' success in serving the nation.
Finally, We at CICT appreciate the opportunity to serve all EUSL members, and we're committed to providing them with excellent service, and all useful ideas and suggestions are always welcome.
Mr R. Sakuntharaj
B.Sc. (Hons) (UoJ), M.Phil (UoJ)
Director
Centre for Information & Communication Technology,
Eastern University, Sri Lanka