CENTER FOR MULTIDISCIPLINARY RESEARCH (CMR)
Eastern University, Sri Lanka,
Vanthrumoolai,
Chenkalady.
Email:   director_cmr@esn.ac.lk
Cell:   +94 718 497 074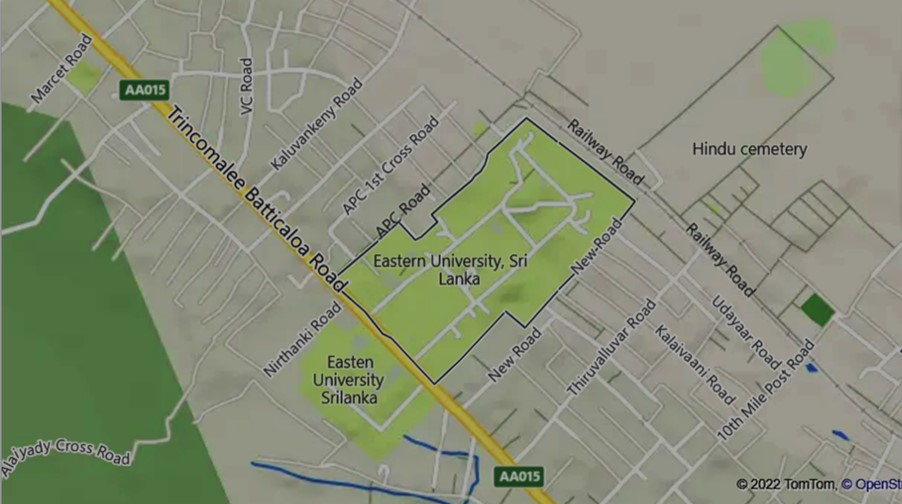 Rigour research is of paramount importance to attain the vision of the Eastern University, Sri Lanka, by impacting transformational change in society. Consequently, it will facilitate enhancing the university's reputation. The primary justification for creating a Center for Multidisciplinary Research is bringing together individuals with complementary interests and different fields to create a focus for joint research, seeking funding, industrial collaboration, and forming a partnership with foreign Universities.
The Eastern University's Multidisciplinary Research Centre has been established in February 2022, which have demonstrated a critical mass of academic support in Science, Agriculture, Humanities, Business, Economics, and Medical, as well as have the explicit endorsement of the University's Research Priority.
Subscribe to cmr