International Conference on Multidisciplinary Research - 2023 (ICMR - 2023)
admin
Wed, 04/Jan/2023 - 12:04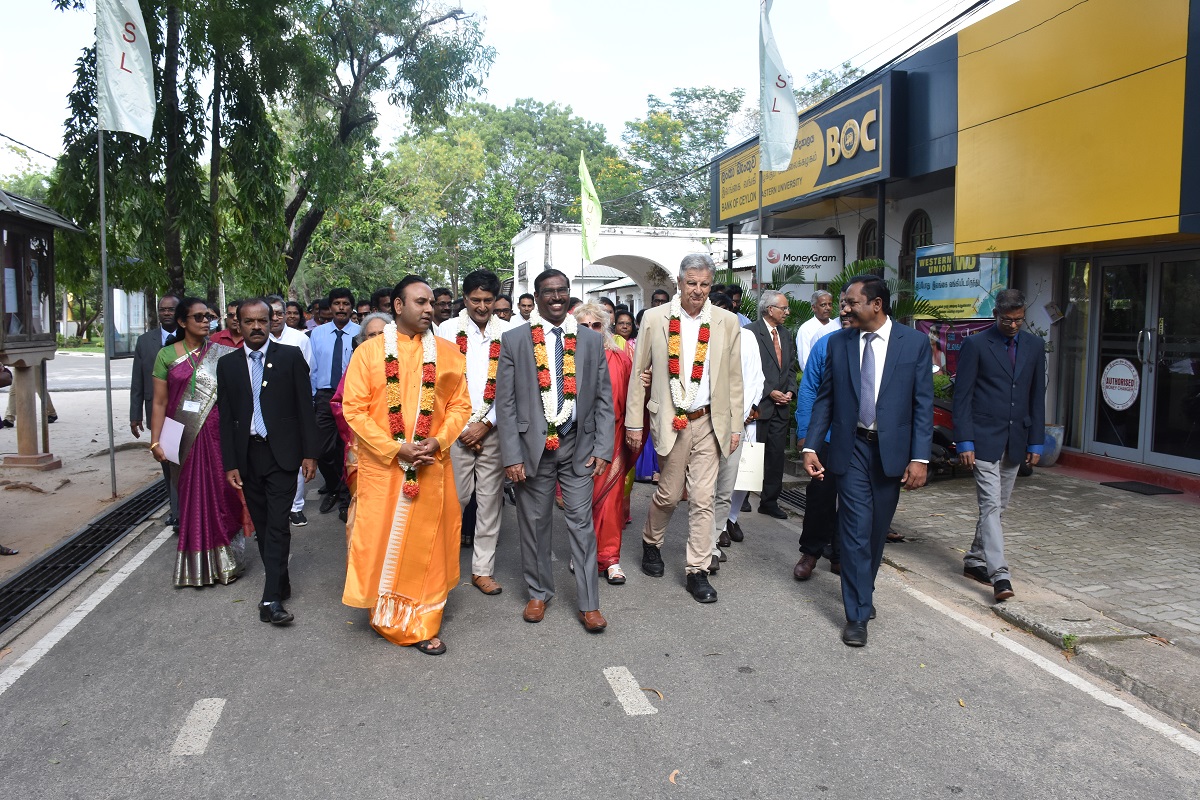 The Eastern University, Sri Lanka is very proud to present the '1st International Conference on Multidisciplinary Research - 2023 (ICMR - 2023)' under the theme of: "One World One Family" had been held from 3rd to 4th of January 2023 at Eastern University, Sri Lanka. This Conference had been jointly organized by the Center for Multidisciplinary Research, Eastern University, Sri Lanka and Sri Sathya Sai University for Human Excellence, India. The conference aimed at expanding the program by including all aspects related to multidisciplinary approach for essential sustainable management.
Sadguru Sri Madhusudan Sai, the Founder of Sri Sathya Sai University for Human Excellence was the Chief Guest and inaugurating ICMR 2023. Excellency Shri Gopal Baglay, the High Commissioner of India in Sri Lanka was the Guest of Honor for the Conference.
The diversity of specializations and related themes which are The Universe We Live in, Our Future, Oneness of Humanity, Calling Earth, Towards a Healthy World and Aligning Our Businesses for Social Values were enable us to achieve our targeted mandate and vision. We received 110 Extended abstract nationally and internationally. All the extended abstracts were reviewed by potential academics from local, national and international levels. Out of 110, only 65 extended abstracts were accepted for publication in the conference proceedings. 
About 100 authors and attendees, from four continents including unique Key Note speakers, Prof Samantha Samaraweera, Professor of Plant Science, University of Melbouree, Australia, Prof. Anu Muhammad, Professor of Economics, Jahangirnagar University, Bangladesh and Dr. Lakshmi Prasad, Founder and Managing Director of Sujay Bio Tech Private Limited, India and a leading microbiology scientist who showed us their recent developments in varied fields of Research. 
The scientific dialogue will be the remarkable event in this Conference under the topic of "Reviving the nation: the roles of researchers and policymakers".  For this event, we have invited Dialogue Moderator Prof S A Ariadurai, Faculty of Engineering Technology, The Open University of Sri Lanka, Dialogue experts Prof R M Mudiyanse, Faculty of medicine, University of Peradeniya, Prof K Sunder, Gandgigram Institute, Tamil Nadu, India, Prof L Gunaruwan, Faculty of Art, University of Colombo and Prof A Atputharajah, Faculty of Engineering, University of Jaffna.
In the 4th of January 2023, the session was started with the keynote speeches by Prof Samantha Samaraweera and Prof Sundar Kali, followed by research sharing were held in different thematic areas with eminent session panels.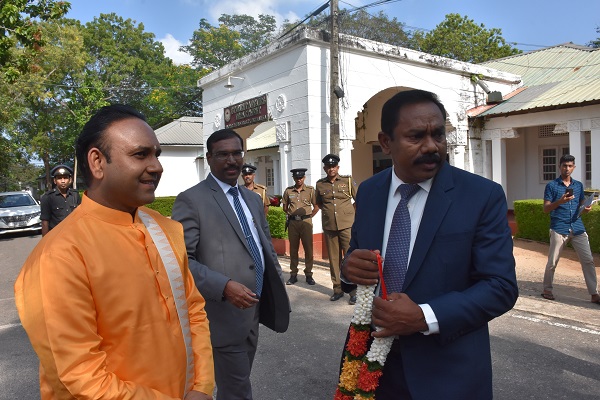 Website: www.icmr.esn.ac.lk
Taxonomy