Tree Planting Event organized by the Senior Common Room Society (SCRS), EUSL.
admin
Mon, 28/Nov/2022 - 15:39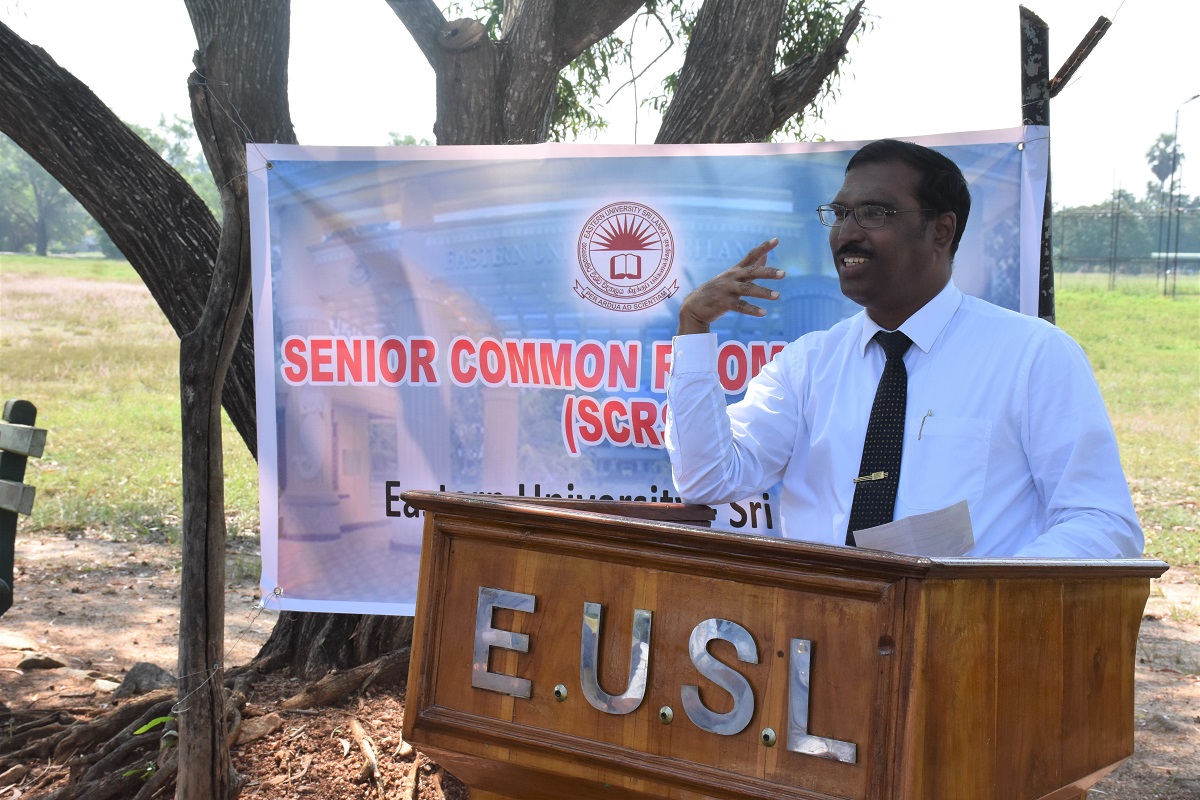 The Senior Common Room Society (SCRS), EUSL organized a Tree Planting Ceremony at the premises of Eastern University Playground on 28/11/2022 with the assistance of the Department of Forest, Batticaloa and the Capital works & planning Division, EUSL. The Vice-Chancellor, Deputy Vice-Chancellor, Deans of the Faculties, Registrar of the EUSL, Librarian, Divisional Forest Officer, Representatives of the Teachers Association of the eastern University (TAEU), Administrative Union, Student's union, the members of the SCRS and many other officials from the Eastern University, Sri Lanka were graced this event.